When India's first Prime Minister Jawaharlal Nehru visited the planned site of the Bhakra Nangal Dam in Bilaspur in 1954, he called dams "the temples of modern India". Contained in his turn of phrase were many indications about the way India was to develop in the coming decades – but it also spoke to the centrality of electricity in the modern nation and the foundations that power transmission laid for economic development.
This article presents a simplified introduction to electric power transmission.
Why transmit power?
Since energy exists in many forms, like light, sound, heat, etc., power and power transmission also exist in many forms. For example, mechanical power in a car is transmitted using gears. Electric power transmission is more complicated because of the multiple phases of electric current, and factors like voltage, impedance, frequency, etc.
Any power supply system has three broad components: generation, transmission, and distribution. Electricity is generated at power plants as well as smaller renewable-energy installations. Then it is transmitted using a distributed network of stations, substations, switches, overhead and underground cables, and transformers, among other elements.
Finally, it is distributed to consumers in a standardised way, befitting the needs of various machines and applications.
What are the basics of transmitting electricity?
First, in any conductor that transports electric current, the transmission efficiency is higher at lower current and higher voltage. This is because the energy loss during transmission increases as the square of the current, whereas the amount of voltage increase corresponds on a 1:1 basis with the amount of current decreased. That is, if voltage is increased by 5 units, the amount of current will drop by 5 units, but the amount of energy lost will be reduced by 25 units.
This is the purpose of transformers: they increase the voltage and reduce the current before feeding into transmission lines, and the reverse when receiving current to be supplied to consumers. Transmission cables can be seen transporting current at 115 kV, 230 kV, etc. for this reason. However, more than 2,000 kV or so is infeasible because then air itself becomes conducting, causing the cable to 'leak' current.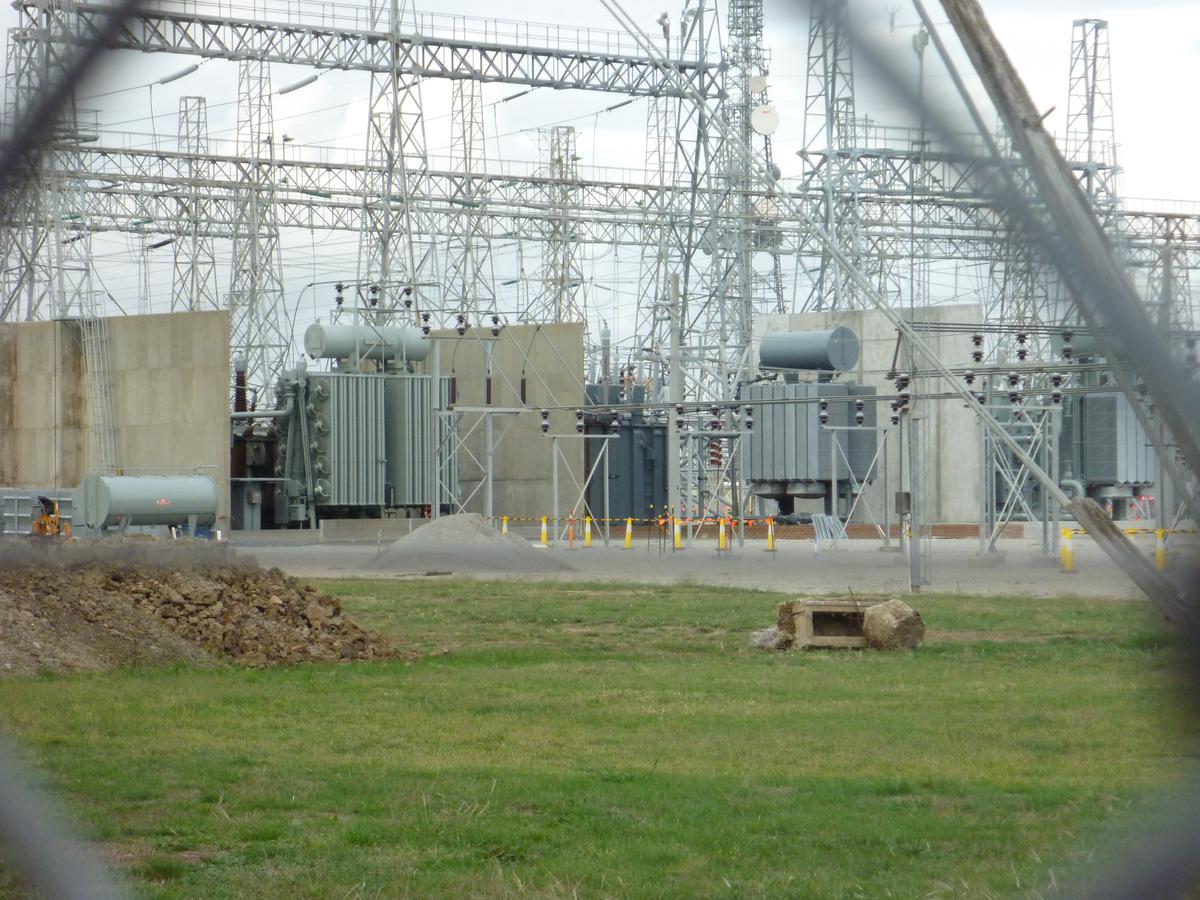 Second, the cables that move the current still have some resistance, which results in some energy loss. The amount of loss can be controlled by adjusting the cable's thickness: the thicker it is, the less energy is lost, but the cost increases. So when the commodity cost of the cable's material is high, the cables are thinner.
Third, the longer the distance of transmission, the lower the transmission cost.
All these factors are further complicated by the use of alternating current (AC). AC can be modified more easily in transformers than direct currents (DC) and also has higher transmission efficiency. But when the AC frequency is higher, the amount of resistance the current encounters in the material increases.
Engineers model all these factors for a given network to understand how much electrical energy will be lost between generation and consumption.
What is AC power?
The most common way to transfer electric power is in the form of three-phase AC. In AC, the voltage flips polarity. If one polarity urges the current to flow in one direction, the opposite polarity urges the current to flow the other way. The AC frequency is equal to the voltage flipping frequency.
Imagine this voltage change to be mapped to a circle: it completes one semi-circle (180°), from top to bottom, as it flips one way; when it flips the other way, it completes the other semi-circle (180°) and is back to its starting point.
In a three-phase AC circuit, there are (at least) three wires. When current starts to follow in Wire A, the voltage is at 120°; in Wire B, it is 240°; and in Wire C, it is 360°. These are the three phases.
All three wires transport AC power. Consumers, for example households, receive three such wires from where they can draw power for various appliances. These appliances are also designed to use AC because it is easier to control than DC.
How is power transmitted?
In a three-phase AC circuit, each wire transmits an AC current in a different phase. From a power station, the wires are routed to transformers that step-up their voltage. Then, they are suspended from transmission towers, which must be stable and properly wired, as they travel long distances.
Insulators in contact with the wires draw away some current if there is a surge in the line; circuit-breakers 'break' the circuit if there is too much. The towers are also grounded and equipped with arresters that prevent sudden increases in voltage – such as due to a lightning strike – from affecting the wires. Similarly, dampers prevent vibrations in the wires from affecting the towers' stability.
Switches are used to control the availability of current and to move currents between different lines.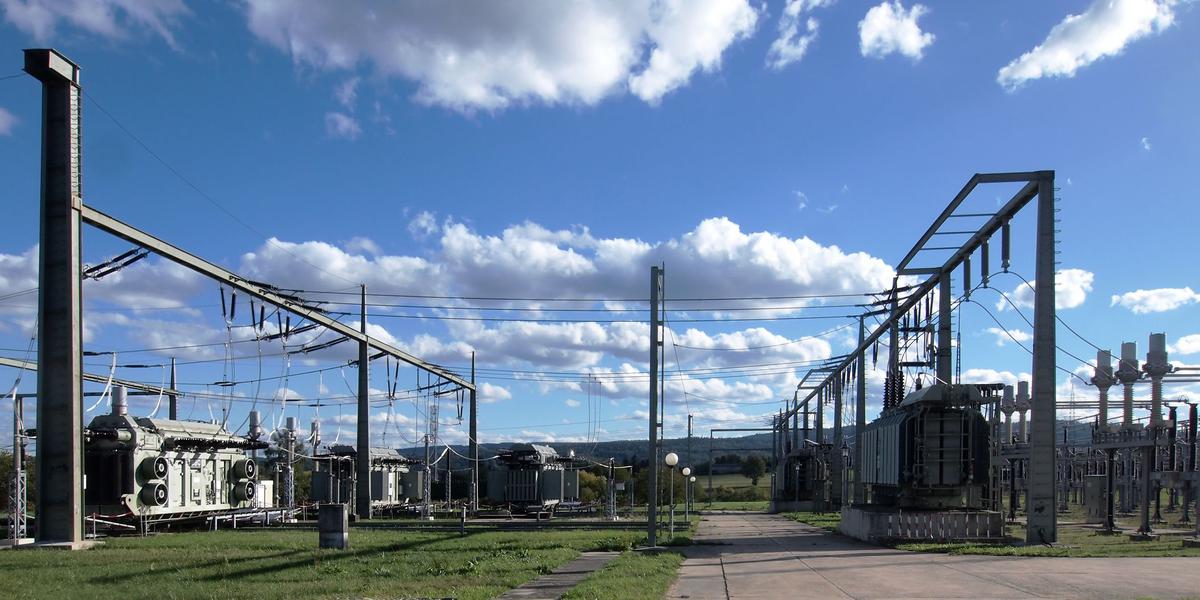 These wires eventually lead to and exit from different kinds of substations. For example, collectors collect power incoming from different sources and relay them to transmission substations. Converters modify the AC frequency. Distribution substations step-down the voltage in power lines and prepare them for consumption. Transmission substations merge or fork different lines and diagnose problems in different lines.
All these centres require their own support and safety infrastructure, from electrical engineers to fire protection, from connections to computerised operations to facilities for staff. There are also many other elements and setups to perform various other functions, in keeping with the sophisticated needs of entire economic regions.
How do grids operate?
As mentioned earlier, transmission is situated between production and distribution. A national grid includes all three components, and as a result transmission also has to account for the particulars of power production at different types of sources, at various locations, and how and where that power is consumed.
For example, some sources – like coal-fired or nuclear reactors – can produce energy continuously, whereas renewable energy sources are intermittent. So grids also have storage facilities that store electrical energy when there's a surplus supply and release it in times of deficit. They are also connected to sources like gas turbines that can provide power on short notice, such as during emergencies, as well as automated systems that 'tell' sources to increase or decrease their output in response to fluctuating consumer demand.
Grids also need to respond to failure in different parts of the network and prevent them from carrying over to other parts, adjust voltages in response to demand (as well as manage demand), control the AC frequency, improve the power factor (the power drawn by a load versus the power available in a circuit), etc.
A grid becomes a wide-area synchronous grid if all the generators connected to it are producing an AC current at the same frequency. The world's largest such grid covers Azerbaijan, Belarus, Georgia, Kazakhstan, Kyrgyzstan, Mongolia, and Russia; the world's most powerful is the North Chinese State Grid, with a connected capacity of 1,700 GW. India's national grid is also a wide-area synchronous grid.
Such grids result in lower power cost but also require measures to prevent cascading power-supply failures.
Since energy exists in many forms, like light, sound, heat, etc., power and power transmission also exist in many forms.
The most common way to transfer electric power is in the form of three-phase AC.
As mentioned earlier, transmission is situated between production and distribution.
#electricity #transmitted #Explained

Source link